Beluru is a historic temple town in South Karnataka, known for Chennakeshava Temple built in Hoysala style architecture. Beluru is situated on the banks of Yagachi river and was capital of Hoysala Dynasty, who ruled South India from 11th Century till 14th century.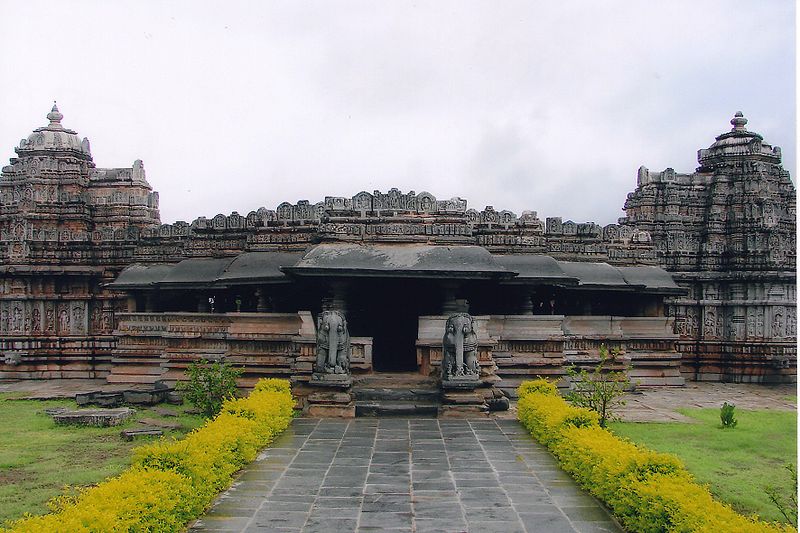 Chennakeshava Temple: Beluru Chennakeshava Temple was built in 12th century on orders of King Vishnuvardhana. Chennakeshava is a form of Lord Vishnu. Around the temple, the intricate carvings depict stories from Hindu epics such as Ramayana and Mahabharatha, along with showcasing cultural grandeur during Hoysala tenure. Chennakeshava Temple is open daily from 7.30 AM till 7.30 PM.
Nearby: Halebeedu (20 kms), Mullayyanagiri Peak (50 kms), Shettihalli Church (55 kms), Yagachi Dam (4 kms) and Sakaleshpura (35 kms) are some attractions that can be visited along with Beluru.
Visit: Beluru is 220 kms from Bengaluru and 155 kms from Mangaluru. Mangaluru is also the nearest airport. Hasana junction 40 kms away is the nearest railway station. Bus services are available to reach Beluru from Hasana city. Beluru and surrounding areas are best explored in a taxi/own vehicle.
Stay: KSTDC runs the hotel Mayura Velapuri, 500 meters from Beluru Chennakeshava Temple complex. Hasana city, 40 kms from Beluru has more stay options.